International Research Conference on Smart Computing and Systems Engineering (SCSE) 2021
16th September, 2021
International Research Conference on Smart Computing and Systems Engineering (SCSE) - 2021, organized by the Department of Industrial Management, Faculty of Science, University of Kelaniya will be held on the 16th of September 2021, on a virtual format.
The conference which was launched three years ago, has during a short period of time gained wide recognition for the depth and quality of the papers being presented by both local and international participants. This is reinforced by the number of experienced academics and professionals who serve on the Programme Committee of the conference. The Programme Committee has representatives from United States of America, United Kingdom, Japan, Australia, New Zealand, Netherlands, Czech Republic, Malaysia, Saudi Arabia and Sri Lanka.
Significantly, papers published in previous SCSE conferences are SCOPUS indexed and available at the IEEE Xplore Digital Library. The conference aims to bring together learned delegates from corporates and academia, and provide a forum to discuss recent innovations and trends as well as practical challenges encountered in the industrial and service sectors in the areas of Smart Computing and Systems Engineering. The conference will be technically sponsored by SLASSCOM and Chartered Institute of Transport and Logistics (CILT). Information and Communication Technology Agency (ICTA) will be the National Partner. The Keynote Speakers will be Dr. Mats Issakson (Swinburne University, Australia) and Professor Nirmalie Wiratunga (Robert Gordon University, United Kindgom).
The conference will have two main tracks, namely "Smart Computing" and "Systems Engineering". The broad areas under these two tracks are indicated in the website. The deadline for submission is 30th of June 2021. Please refer to the conference website at https://conf.kln.ac.lk/scse/ for further details.
Master of Information Technology
The Department of Industrial Management is commencing the next batch of Masters Degree Program in Information Technology.


This programme is designed for graduates desiring to enhance their competencies when pursuing a career in information technology and for those graduates in other functional areas desiring to use information technology to enhance their ability to provide effective and efficient solutions to their stakeholders.
Department of Industrial Management receives ISO 9001:2015 Certificate
13th February, 2020

Department of Industrial Management, Faculty of Science, University of Kelaniya was awarded ISO 9001:2015 Quality Management System Certificate. After receiving the award, a ceremonial visit to Vice-Chancellor was held on 12th February, 2020 at the Vice-Chancellor's Office.
Prof. D.M. Semasinghe, Vice-Chancellor of the University of Kelaniya, Dr. Siddhika G Senaratne, Director General- Sri Lanka Standard Institution (SLSI) and Mrs. Samanthie Narangoda, Director- Systems Certification Division graced the event as Guests.
Senior Prof. S.R.D. Kalingamudali, Dean- Faculty of Science, Senior Lecturer Dr. Suren Peter, Head- Department of Industrial Management, academic staff members of Department of Industrial Management were also present at the event.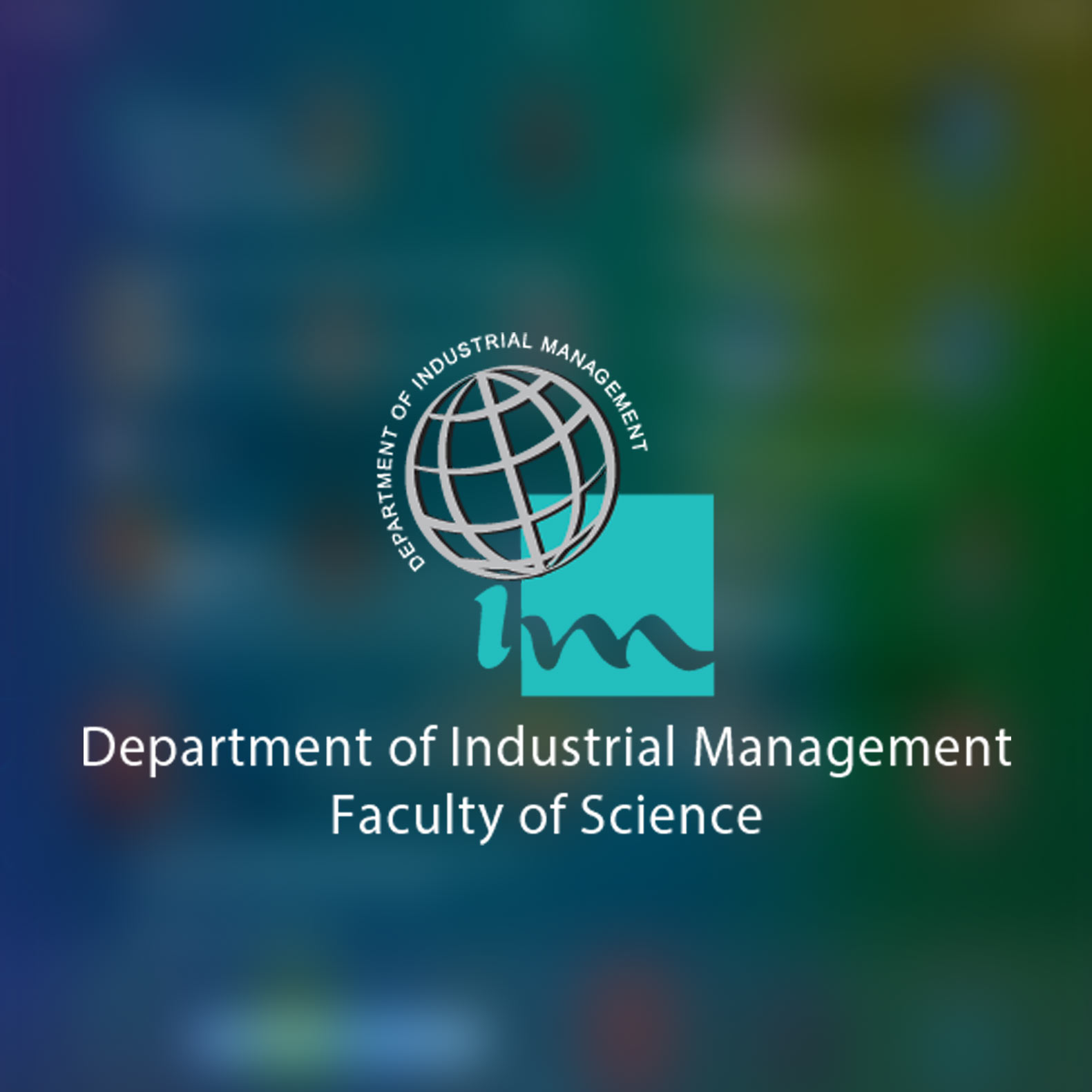 Centre of Excellence in Management and Information Technology
Combining the fields of Management and Information Technology, the Department of Industrial Management meets the demands of global corporates. Its reputation for challenging the frontiers of knowledge with the support of an outstanding mix of academic faculty and world class facilities makes it an exciting, stimulating and fun place to learn and develop to your full potential in order to launch a successful professional career.
Contacts :


Department of Industrial Management,
University of Kelaniya,
Dalugama, Kelaniya, 
Sri Lanka, 11600.

Email: im@kln.ac.lk  
Tel:  +94 (0) 112 903 282 up to 5 
Fax: +94 (0) 112 903 281