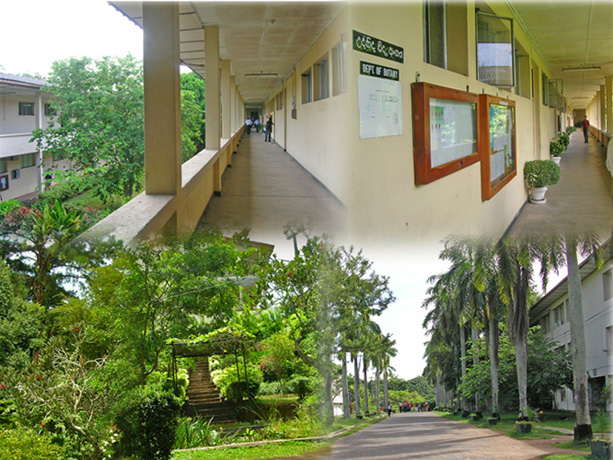 Department of Plant & Molecular Biology, University of Kelaniya
The Department of Botany was established in 1967 and commenced its academic activities in 1968. Considering current teaching and research activities the name has been changed to Department of Plant and Molecular Biology in 2019. All biological science students admitted to the Faculty of Science are eligible to follow courses in Plant and Molecular Biology. In addition to the Botany discipline, a new discipline, Molecular Biology & Plant Biotechnology was introduced by the Department in 2003. 
The Department contributes to a 3-year degree programme (B Sc degree), B Sc (honors) degree in Botany and Molecular Biology & Plant Biotechnology leading to B Sc and B Sc (honors) degrees, with a view of producing graduates with knowledge and skills in this modern and fast developing area of science.
Our goal is to produce graduates, who will deeply appreciate and respect the living world, equipped with modern knowledge and skills that can fit them into a wide variety of jobs available locally and internationally, with self-confidence, entrepreneurial attitudes and skills that can create job markets, and who are adaptable and socially responsible.
Announcements


Master of Science in Crop Protection and Plant Biotechnology -2019 classes will commence in the second week of August 2019
Contacts :


Department of Plant & Molecular Biology,
University of Kelaniya,
Dalugama, Kelaniya, 
Sri Lanka, 11600.

Email: headbota@kln.ac.lk
Tel:  +94-11-2914480
Fax: +94-11-2914480