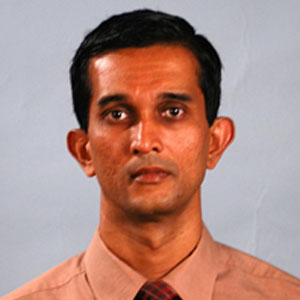 Prof. N. A. K. P. J. Seneviratne
Senior Professor
Email Address
:
kapilas@kln.ac.lk
Telephone (Office)
:
+94 (0)11 2 903 263 (ext: 263)
Office Location
:
B1 338/4
Teaching
:
Inorganic Chemistry, Food Chemistry, Physical Methods in Chemistry, Analytical Chemistry
Office hours available for students.
Google Scholar | Research Gate
Quality improvement of coconut oil, antioxidant properties of coconut oil and other edible oils, investigation of the potential of unconventional edible oils as sources of essential fatty acids.
Evaluation of diagnostic and prognostic molecular markers such as oxidative stress markers in endemic infectious diseases like Dengue and Scrub Typhus.
Evaluate the effect of fatty acid chain length on fatty acid-mediated absorption of small molecules.c
Evaluate the in vitro and in vivo effect of antioxidants on oxidative stress induced macromolecular damage to assess the potential as food preservatives.
Selected Recent Research Publications: