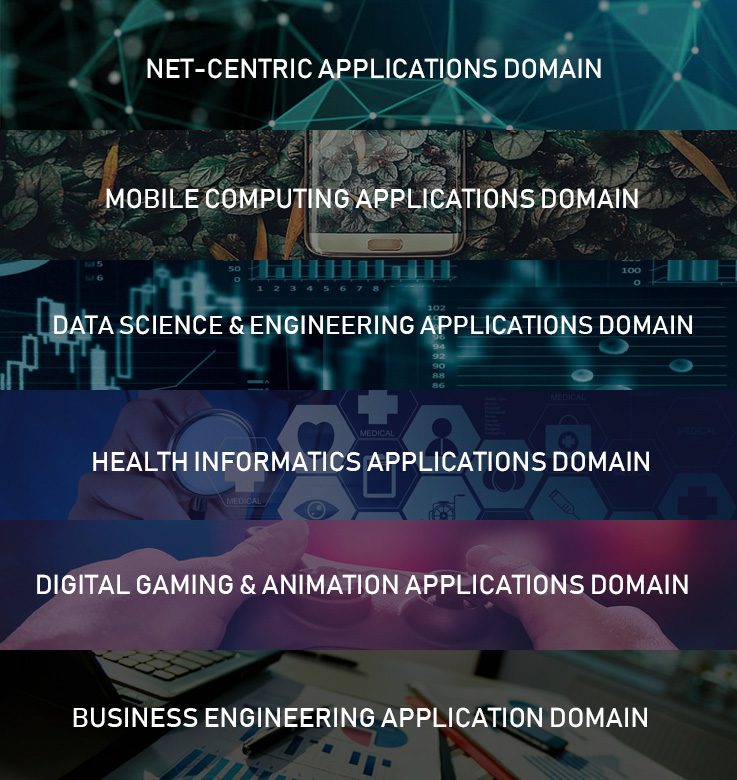 SOFTWARE ENGINEERING TEACHING UNIT,
University of Kelaniya
The Software Engineering Teaching Unit (SETU) was established in September 2017 with the objective of preparing students for successful careers in the field of Software Engineering by providing a thorough understanding of engineering methods and scientific principles. The unit conducts the Bachelor of Science Honours in Software Engineering degree which is the only degree program in software engineering offered in the state university system in Sri Lanka. SETU offers core and optional course modules leveraging aspects of computer science, engineering and management. Through industrial training programs as well as student centered activities, students are facilitated with experiential learning opportunities to successfully meet growing trends and demands in the national economy. Students will be given the opportunity to major in one of the six core domains which are; Net Centric Applications, Mobile Computing Applications, Data Science and Engineering Applications, Health Informatics Applications, Digital Gaming and Animation Applications and Business Engineering Applications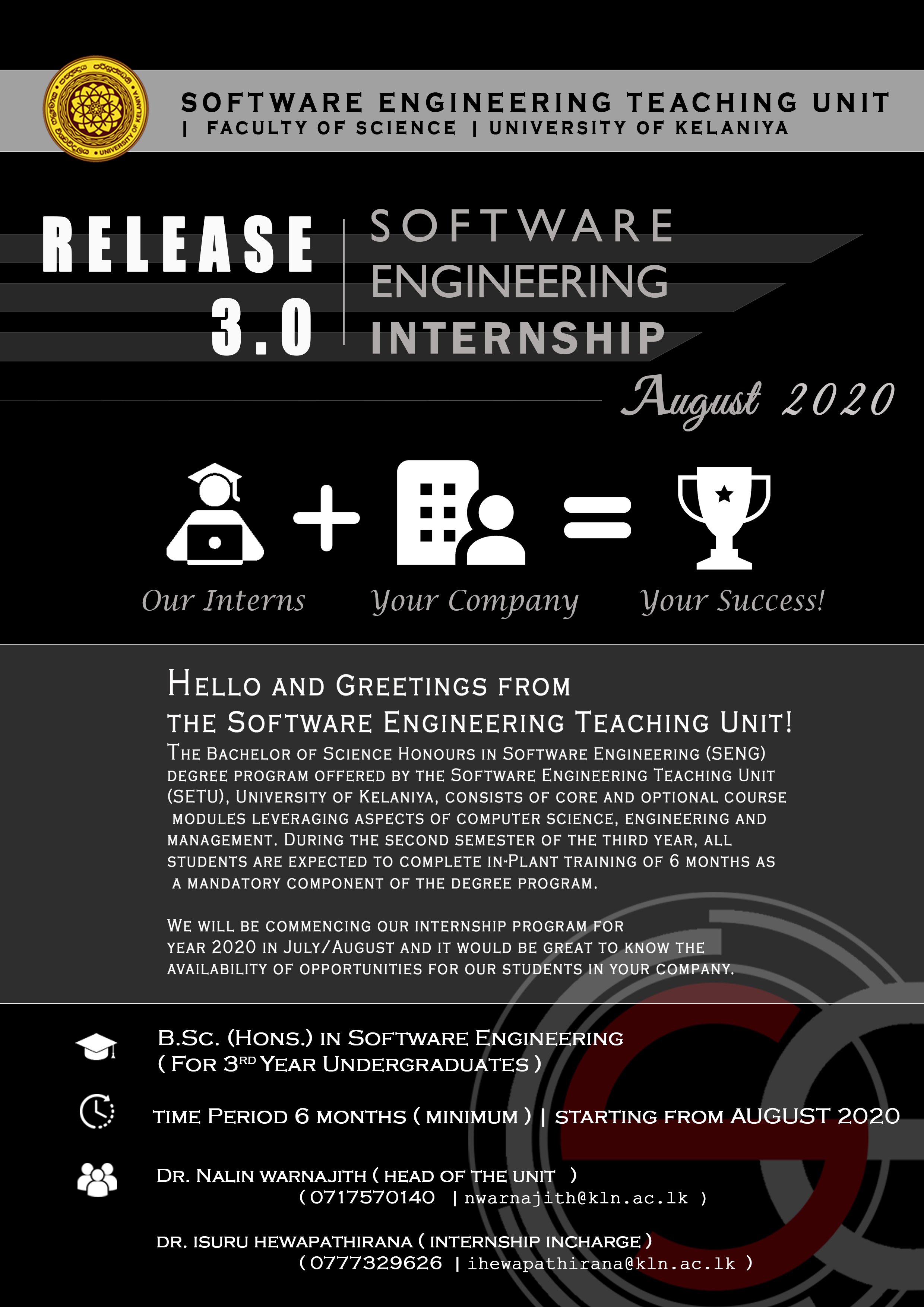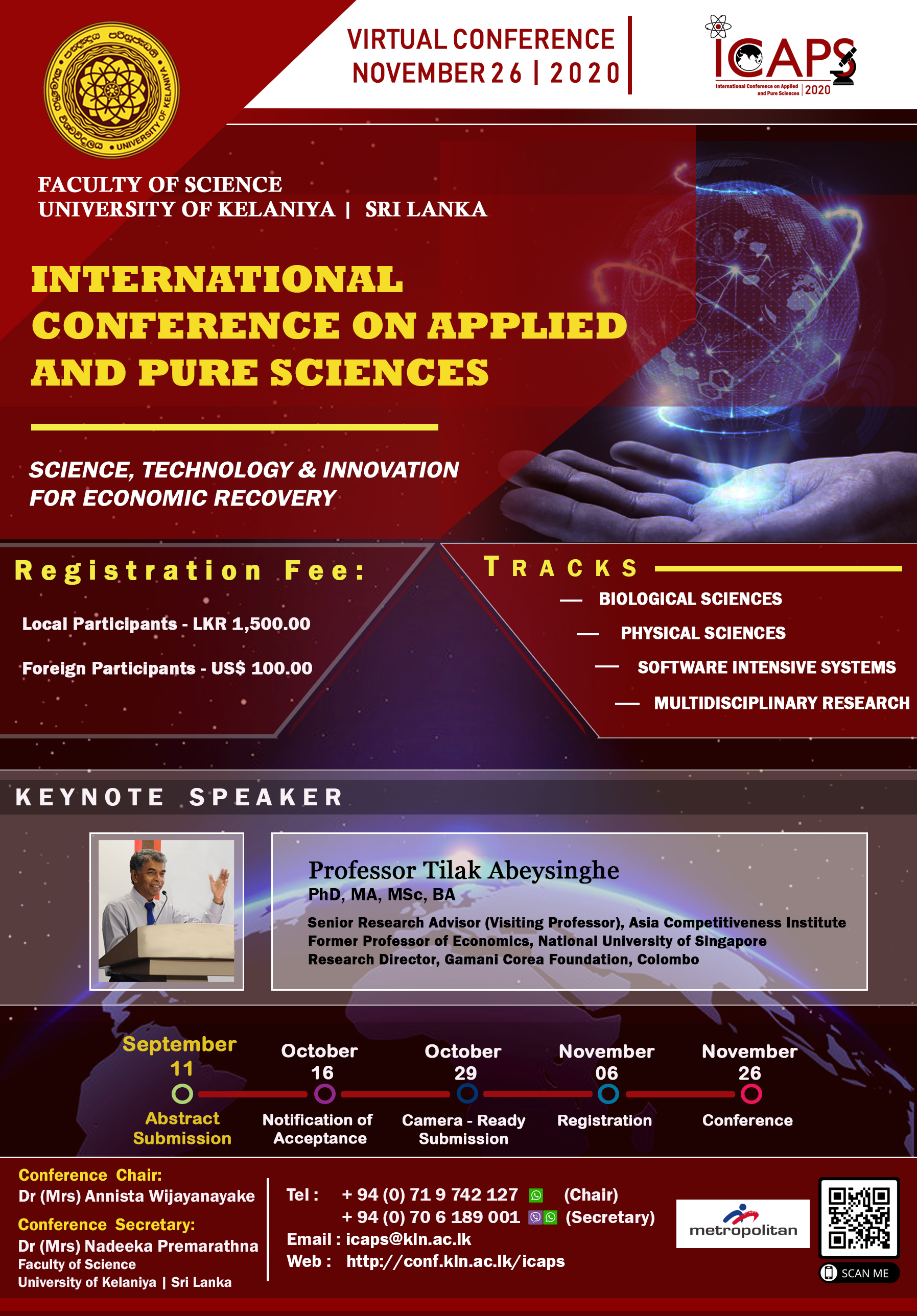 Colors Night 2018
Colors Night - 2018 which was organized by Sports Council of University of Kelaniya, successfully held, with the growth of the number of our Software Engineering students. Students who participated in various sports including Karate, Cricket, Swimming, Baseball, Basketball, Carrom,Football and Badminton were able to win colors in 2018.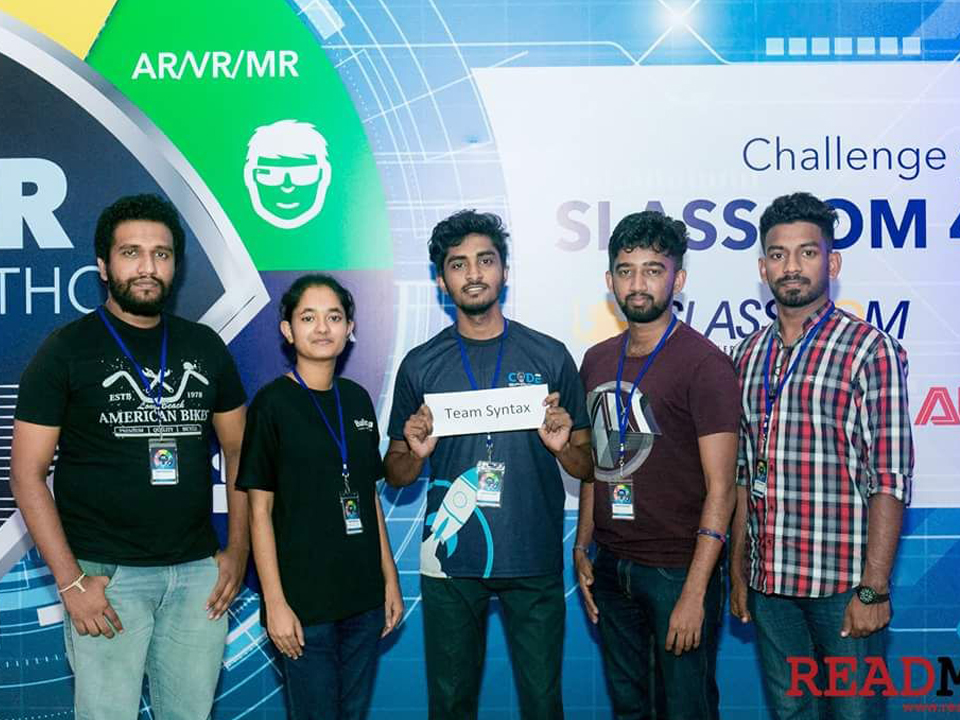 4iR Hackathon 2018
This hackathon organized as a part of SLASSCOM's vision to brand Sri Lanka as the next IT startup hub, in collaboration with XLabs of Virtusa, the SLASSCOM 4iR hackathon focused on empowering cyber physics. Team Syntax got selected for the final round of this competition.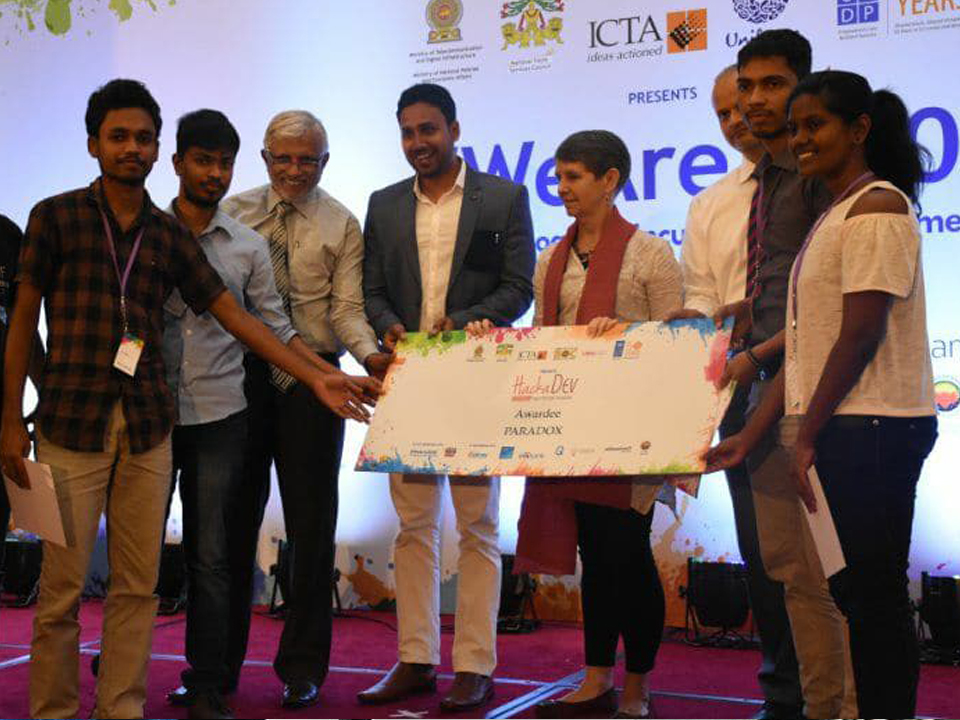 We Are 2030 UNDP Incubation Awards 2017
This competition was organized by UNDP Sri Lanka, and Team Paradox was an awardee of this occasion for their outstanding innovative team idea.
Mobitel NB-IoT
This Hackathon competition was organized by Mobitel Innovation Center and our students were the 2nd runners up of this competition.
Realhack | Inter-university hackathon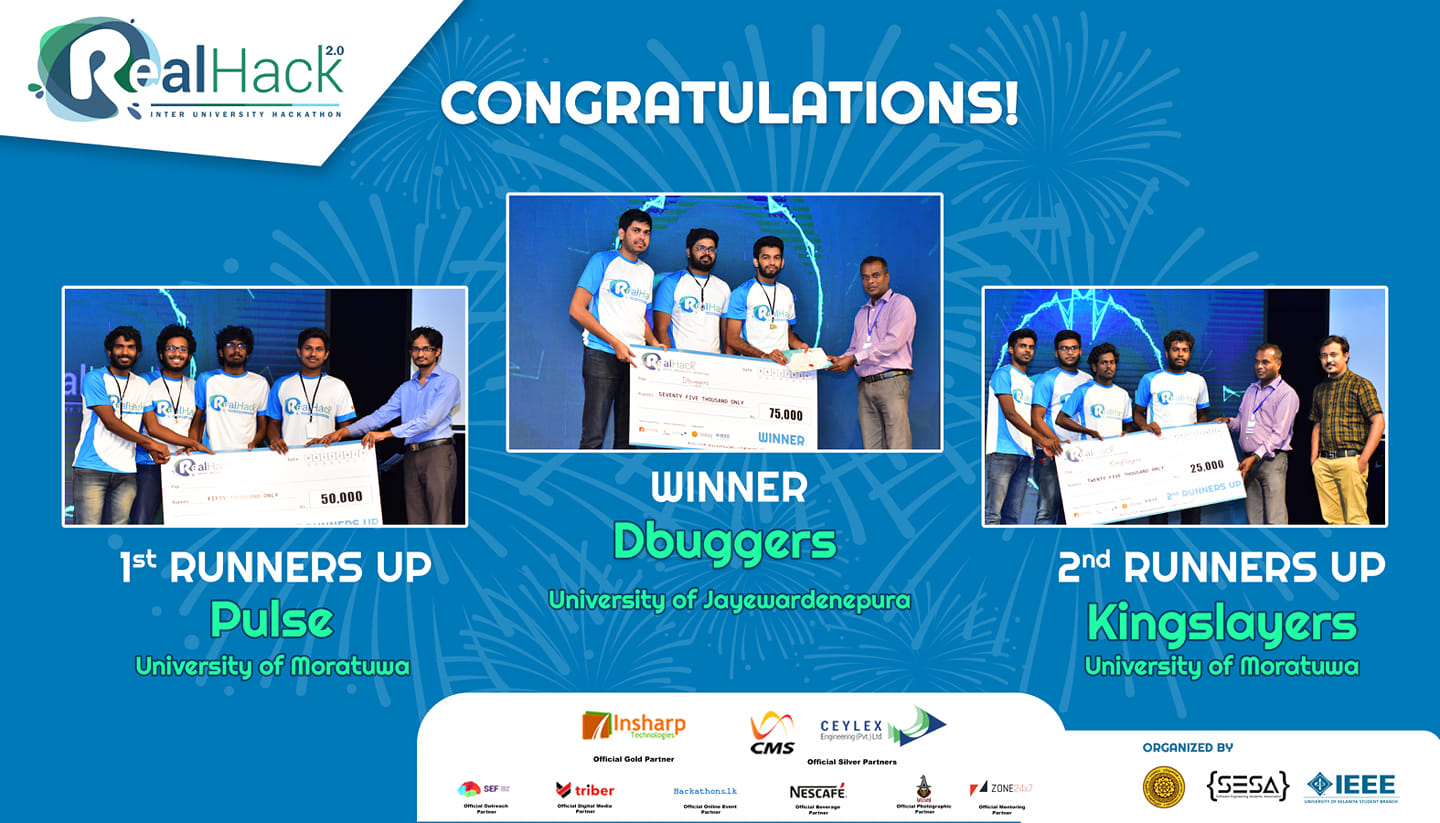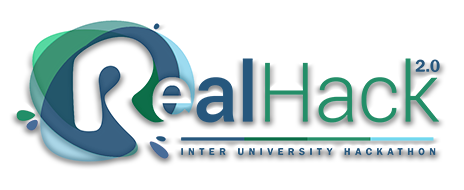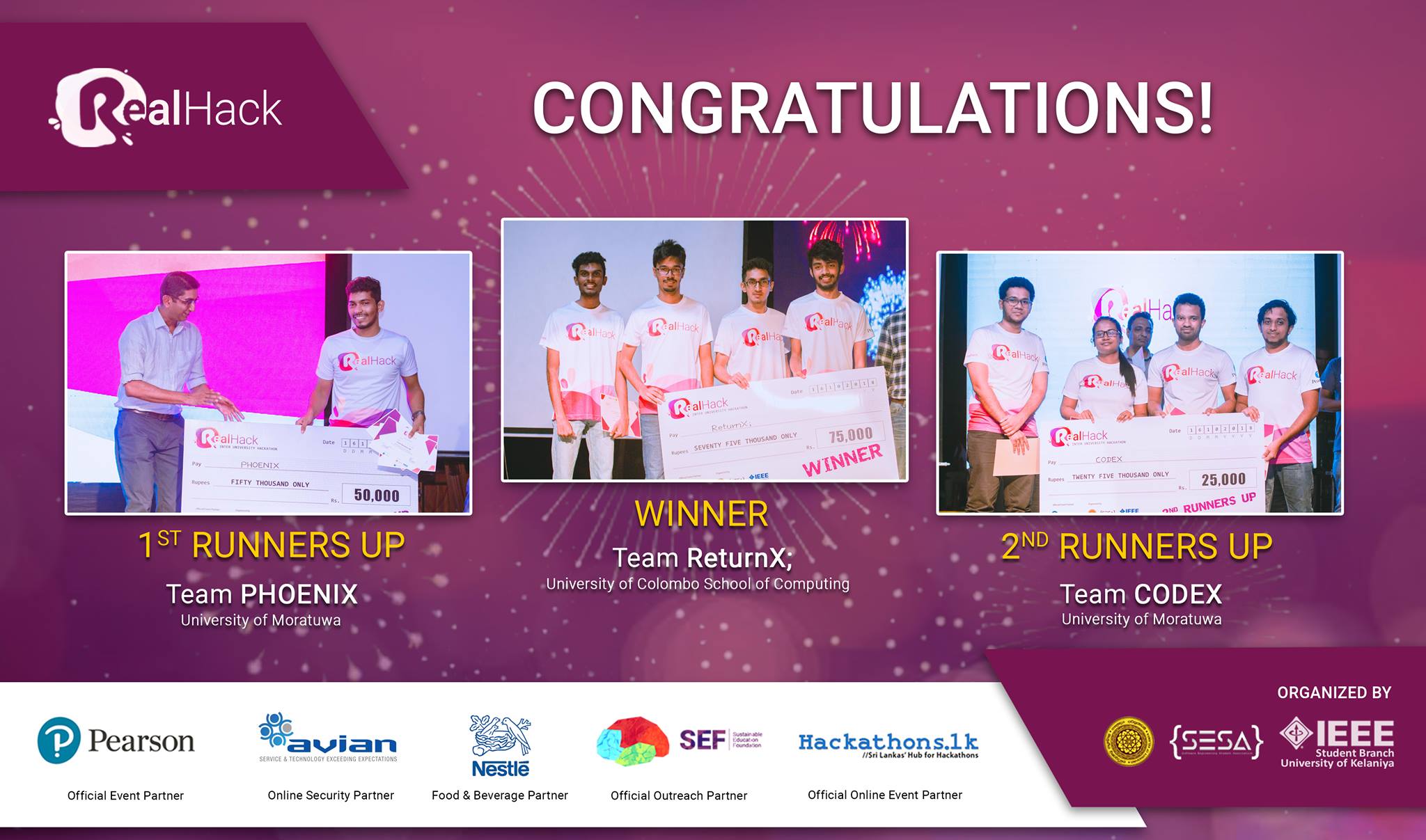 Contacts :


Software Engineering Teaching Unit,
Faculty of Science,
University of Kelaniya,
Dalugama, Kelaniya, 
Sri Lanka, 11600.

Email: setu@kln.ac.lk  
Tel:  +94 (0) 112 903 286