Professor C. Dahanayake Memorial Oration
Department of Physics and Electronics
University of Kelaniya
CAN WE TRANSFORM SRI LANKA INTO A

"RENEWABLE ENERGY ISLAND"?
The Challenge: A whopping 45% of global Carbon dioxide emissions are produced by coal-fired power plants, about 35% from oil and about 20% from gas, and decarbonizing the electric grid is a vital part of combating climate change. Sri Lanka is also becoming vulnerable to climate impacts such as global warming, sea level rise, and sudden weather patterns, including heavy rains, prolonged droughts, and flash floods.  At the COP26 environmental summit in Glasgow in 2021, Sri Lanka committed to achieving the carbon neutrality target by 2050. Steps have to be taken now to phase out fossil fuel burning and increase the use of renewables such as hydro, wind and solar to generate electricity.

This can be achieved within the committed time frame by increasing the rooftop solar, solar parks, biomass and wind turbines along with any remaining hydro. Also, off-grid systems would need inverters and high-capacity batteries for energy storage. A typical well-coordinated plan to generate 7000 MW from renewables by 2030 could be as follows. 1000 MW can come from existing hydroelectricity. Another 200 MW can be from mini hydro and micro hydro systems. If each solar roof home can generate 3 kW of electricity, we would need about 500,000 solar homes to generate 1500 MW of electricity. Solar parks can contribute 2000 MW. The remaining 2000 MW can come from wind turbines. Private sector investors should be encouraged to participate in these expansion programmes to transform Sri Lanka into a truly Renewable Energy Island by 2050.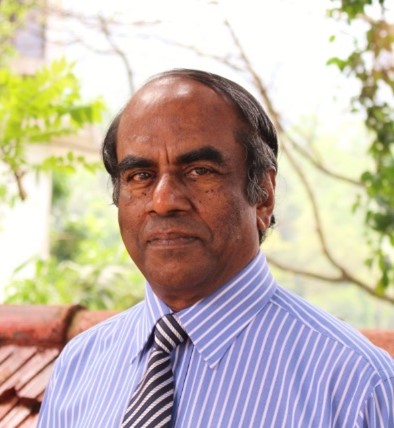 Orator:
        Professor M.A.K. Lakshman Dissanayake
        Research Professor, NIFS &
        Professor Emeritus (Physics)
        University of Peradeniya
Date : Wednesday 08th February 2023
Time : 4.30 p.m.
Venue : Board Room, Faculty of Science


Zoom:
Meeting ID: 664 890 6 2907      Passcode: wC^BgrB3