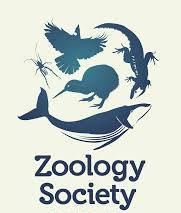 Zoology society is one of the active student societies attached to the Department of Zoology and Environmental Management. This society immensely contributes to enhance the soft skills of the students who are following Zoology as a subject in the BSc in Biological Sciences and ENCM degree programme.
The undergraduate quiz competition in the Faculty of Science, the "Battle of the Brains" was introduced by the Zoology Society in 2014. In addition, this society organizes guest lecturers in the fields of biological sciences.
As an actively engaged student society in the Department, a Dengue prevention programme  in the Faculty of Science was organized by the Zoology Society. In addition, knowledge dissemination programmes to school children and community programmes were also organized by the Zoology Society.
The Undergraduate Leadership Skills and Development Programme organized by the Zoology Society helps  to improve interpersonal and leadership skills of the undergraduates, thereby empowering students with, time management and responsible leadership qualities.  Further, the Zoology society actively engaged in the "Widulakara Punarawalokana" educational exhibition which was held concurrently for 60th anniversary of University of Kelaniya.