Collaborations with Industry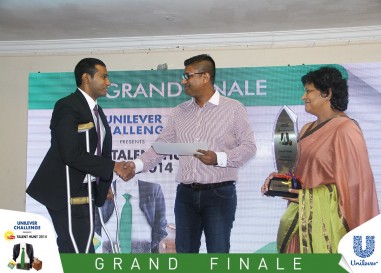 The Department of Industrial Management has been recognized as one of the most dynamic departments in the university system, not only for its role in academic teaching, but also for the leadership role that it has taken in the promotion of university industry linkages. This has been achieved through the promotion of consulting assignments with local institutions, industry specific training programs, and the use of practicing managers for some of the courses offered by the department. 
Consultancy Services
The department has a unique blend of expertise and experience in functional areas such as: Management Information Systems Finance Marketing & Marketing Research Production/ Operations Management & Industrial Engineering Business Process Engineering General Management The entire faculty has obtained their postgraduate qualifications and trainings in prestigious foreign universities. In an effort to continually upgrade the skills of the faculty we encourage further learning through participation in local and foreign training programs and also working with local enterprises. Two members of the faculty were also trained by foreign experts to act as re-structuring consultants to local enterprises. 
Our Clients 
The consultancy services of the department have been extended to international organizations such as, ILO UNIDO UNDP World Bank Private sector enterprises such as, Nestle Lanka Maliban Biscuits Government organizations such as, Ministry of Education and Department of External Resources. In the field of development of management information systems and data processing, we are one of the premier institutions in the country. This is reiterated by the fact that we were selected to house CEMIS, a national center of excellence. Our recent clients include Tharuna Aruna Institute, Department of External Resources, and UNDP & UNIDO. 
CEMIS 
The Department has achieved national recognition by being selected to be the Centre for Enterprise Management Information Service (CEMIS) in Sri Lanka. This centre which is funded by UNDP and managed by UNIDO was selected through a thorough evaluation of prospective institutions in both private and public sectors. The Ministry of Industrial Development and the Ceylon National Chamber of Commerce & Industry (CNCI) are partners of the project, again demonstrating the confidence and recognition placed on the department by both Government and private enterprises.